Programs

Brochure
This page is the brochure for your selected program. You can view the provided information for this program on this page and click on the available buttons for additional options.
Drexel in France: Sciences Po
Dijon, France;
Le Havre, France;
Menton, France;
Nancy, France;
Paris, France;
Poitiers, France;
Reims, France
(Exchange Program) (Outgoing Program)
The Program
Sciences Po is generally considered one of the world's most reputable and prestigious schools of the social sciences. It is a very international university with almost half of undergraduate students from 130 countries around the world. A unique aspects of Science Po is its 7 regional campuses, each of which has a distinct geographical focus: North and South America, Africa, Asia, the Middle East and Europe. Each campus has its own identity, forged by its geographical focus. Of course everyone loves Paris, but the six campuses outside the capital are located in provincial towns where the cost of living is lower, the quality of life is high and where affordable housing is readily available. All campuses have a lively mix of culture and language and a strong sense of community.
The Academics
The core undergraduate curriculum common to all 7 campuses features political science, economics, history, international relations, law, sociology, and electives in the humanities. French and English are the most commonly used languages at Sciences Po, both in the classroom and outside, but they offer classes in a total of 18 languages, ranging from Korean to Hungarian, Chinese, Hindi, Russian and Portuguese. The language requirement for this program is FREN 310. Students who have completed FREN 203 prior to fall term 2016 are waived from FREN 310.

Undergraduate courses for exchange students at Sciences Po cover various areas, including Economics, History, International Relations, Law, Political Science and Humanities.

Sciences Po's undergraduate program is offered on regionally focused campuses in France: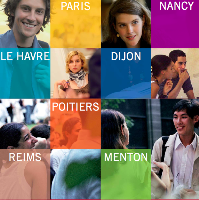 -- Central and Eastern European campus in Dijon
-- Europe-Asia campus in Le Havre
-- Middle-East and Mediterranean campus in Menton
-- French-German campus in Nancy
-- Latin American campus in Poitiers
-- Euro-american campus in Reims
-- Paris campus that includes a euro-African program



Dijon, Le Havre, Menton, Nancy, Poitiers and Reims campuses are an integral part of Sciences Po. They offer the same core subjects as in Paris but take a new approach as regards the course organization, intensified language teaching and international diversity. They share some common characteristics: small structure, students from all over the world, which distinguish them from the Paris undergraduate campus. To learn more about Science Po review the 2013/14 Fact Sheet which has helpful information about types of courses and grading policy.

Academic Departments:
-- Department of History
-- Department of Political Science: Comparative politics, International relations, Political theory, Political Sociology and Public Policies.
-- Department of Sociology: offers a solid formation in general sociology and quantitative and qualitative methods, covering a broad spectrum of fields of study.

Course Approvals: As part of the application process, students are required to have Drexel equivalent course numbers and credit approved by the corresponding Drexel department. For example, to take a Literature course abroad for Drexel credit, the course equivalent must be pre-approved by Drexel's English Department.

Credits and Grading: Students are taught and graded by local faculty at their host university. Grades are noted as "CR/NCR" on their transcript and will NOT affect their GPA. In order to receive CR, students must earn a "C" or above. Students must take a course load that fits within the full time credit range of both their host university (varies) and Drexel (12 – 20 credits). Students are strongly discouraged from taking the minimum credit requirement.
Program Calendar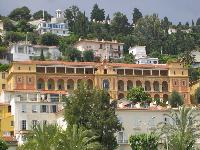 Fall: early September - mid December
Winter: January - mid May
Experiencing Sciences Po
Activities: Students can find a broad array of cultural, sporting and other extra-curricular activities at Sciences Po. More than 90 student associations, ranging from politics to philanthropy, provide opportunities for students to meet and share their passions. The Student Sports Association organizes more than 40 sports including boxing, handball, soccer, salsa, fencing, and swimming. Learn more about student life at Science Po.

Housing is readily available for students at one of the 6 undergraduate campuses outside Paris. Finding affordable housing in the French capital is more of a challenge, but Sciences Po's housing information office can help. It posts various housing offers in conjunction with the Student Activities Association and advises students on how to rent apartments in France. Apartments in Paris range from $700 - $900/month. Housing in the 6 other locations ranges from $400 - $500/month. For cost of living details for each campus review Sciences Po's money info web page.

Visit Science Po's website for incoming exchange students which includes a guide for international students in France. In addition they have a welcome website for all incoming students which includes pre-departure tips such as daily life, student life, and living in France

Visa: All students are required to obtain a visa for study in France. Visit the CampusFrance website to create an account and begin the visa application process.
Cost & Financial Aid
This is a Drexel sponsored program, thus your Drexel tuition and financial aid remain the same during your term abroad. For additional program cost and budget information, please review the Budget Sheet linked above. Students may also want to submit a revised budget to Drexel Central to see if additional funding may be available.

Students who receive Federal Work Study should consider applying for the Study Abroad Online Journalist work study position (only available to students after acceptance). To seek additional funding, review the Scholarship & Funding Opportunities. Remember that scholarship deadlines may be much earlier than study abroad deadlines, so plan accordingly.
| Term | Year | App Deadline | Decision Date | Start Date | End Date |
| --- | --- | --- | --- | --- | --- |
| Fall | 2017 | 02/01/2017 | 03/01/2017 | TBA | TBA |
| Fall/Winter | 2017-2018 | 02/01/2017 | 03/01/2017 | TBA | TBA |